McCallummade.com.au is a family run business owned by the same people behind McCallum Made Chicken Tractors. We strive to serve our customers to the best of our ability and provide the highest quality products the first time, every time.
Why? The answer is simple. If we look after you, then you look after us. It is the key feature that makes running a family business enjoyable and rewarding electric sheep netting. We travel to Eurotier to meet our suppliers which is the world's largest animal husbandry trade show. This is how we get access to all the world's leading electric netting companies. It also allows us to understand trends in the market and let's face it – who does not like to be in Europe in Autumn!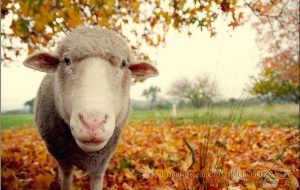 Electric Netting If you have never used electric netting before and you are wondering where to start, then consider this. Have you seen cows or horses in a paddock before and there is just a single strand of electric tape or wire keeping them out of the neighbouring field? Well, that is polywire in action, and all electric netting is polywire woven into a net rather than being used as a strand. Think of it as similar to a thick fishing line and a fishing net.
Energisers The electric netting will clearly need to have access to electricity in order to become electrified – and no you cannot plug it into the mains! (Seriously I have been asked!) You'll need an Energiser which fortunately we do sell as well. Energisers for electric netting can be either solar, battery or mains powered. We prefer Thunderbird energisers because they are made in Australia and therefore the warranty is honoured in Australia as well. Just keeps things nice and simple. So just remember, if you need anything or have any questions just reach out. We are usually on LiveChat but if not we are only a phone call away!